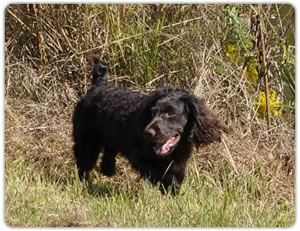 Breeding Services

At Turtle Creek Labs we are passionate about excellence in dogs. True "EXCELLENCE" goes well beyond what a dog looks like on paper. Producing a nice pedigree is only a small piece of what makes a Competitive Retriever.

Turtle Creek Labs breeds only AKC registered Sires/Dams. All parents will have OFA, CERF, CNM and EIC testing done.

Puppy Guarantee

Click here to view our puppy guarantee

Puppy Contract

Click here to download our puppy contract in PDF format.

Up Coming Litters

No current litters at this time.
Whelping Services/Leased Litters

Turtle Creek Labs offers whelping services as well as leasing for those serious about our retriever sports. Our goal is to produce top quality litters.

Many would like to breed their retriever, but they do not have the time and resources to breed and raise a litter of pups. If you have Field Trial or Hunt Test competitive clients or friends in need of whelping services, we are here to assist.
Turtle Creek Labs will be responsible for the whelping and raising of the litter; from birth to 8 weeks; including vaccinations, dew claw removal, worming, socialization, and intro to retrieving, swimming, and birds. We will also advertise the litter and assist in placing each pup in a safe and happy home.