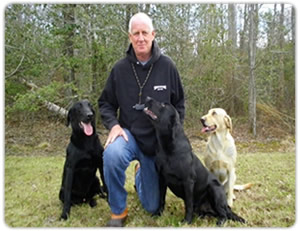 Turtle Creek Labs is a full service training facility dedicated to the development of competitive retrievers. Owned and Operated by Bob & Teresa Tebbens.
Conveniently located in Greenwood, Delaware at Owens Station Hunting Preserve on 80 Acres of Prime Hunting and training property stocked with Duck, Pheasant, Quail, as well as Chukars and Red Legs. We have access to thousands of top quality retriever training grounds. Our grounds and ponds provide us the ability to train your retriever at any level, whether it be Conditioning, Obedience, Started / Finished Gun Dog and all levels of AKC Hunt Test.
We are also dedicated to breeding high quality Retrievers to compete in Hunt Tests. Through research we try to match pedigrees to produce Quality Litters. We breed puppies that are good looking, willing to work, intelligent, as well as companions. We also provide stud services with our accomplished titled dogs.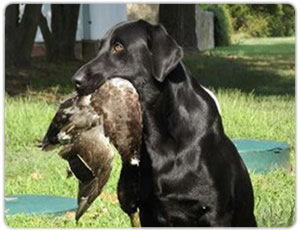 It is our goal to enhance the retriever breeds and our relationship with them through selective breeding, training and testing.